Our Office of Forsyth County Traffic Attorneys Serves Winston-Salem, North Carolina and the entire state.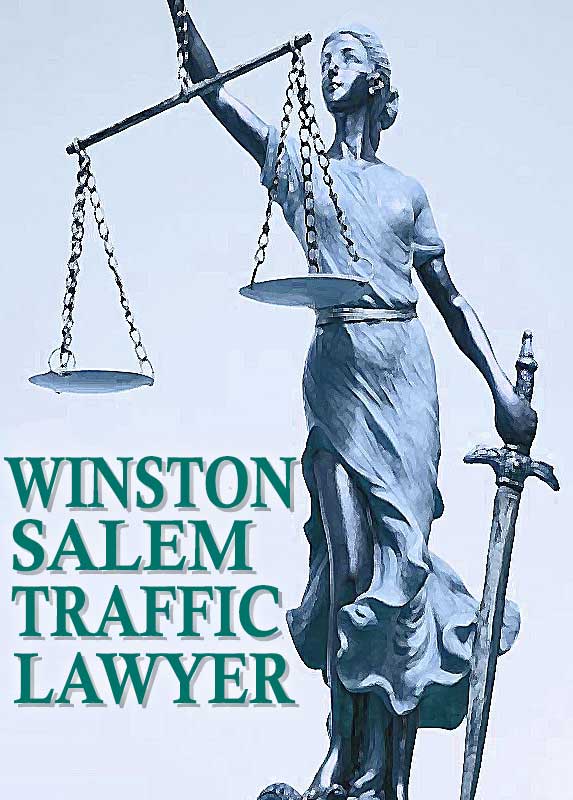 If you live in Winston-Salem or anywhere in Forsyth County and have been charged with a traffic offense, you may want to explore your options for a competent and effective legal representation by Forsyth County Traffic Attorneys. It is important to look for a Winston-Salem traffic lawyer who specifically handles traffic law defense that protects the accused or defendant. Not all attorneys do this and few do it effectively. Winston-Salem Traffic Lawyers specializes in representing defendants who have been charged with:
Speeding Tickets
Suspended or Revoked License
License Restoration
DWI
Unsafe Movement
Reckless Driving
Seat Belt
Insurance Violations
Stop Sign or Stoplight
Cell Phone Texting
Warrants
Missed Court Dates
Drug and Alcohol
Hit and Run
Failure to Signal
Leaving the Scene
Expired Registration
Parking Tickets
Failure to Yield
Moving Violations
Illegal Passing
Commercial Trucking and CDL
Safety Hearings
Our goal is to help you protect your driving privileges, avoid a criminal record and the very serious penalties that may otherwise be enforced. An aggressive and knowledgeable attorney is required to protect your rights and if innocent, preserve your ability to drive and keep your insurance rates low. If you or someone you know has been arrested or charged with a traffic offense, you need the assistance of a Winston-Salem attorney with traffic experience. Contact Winston-Salem Traffic Lawyers to find out how we can help you preserve your rights. We are committed to helping you with a vigorous defense and our commitment to helping you obtain the best possible results for your specific circumstances.
MISSION STATEMENT
The mission of Winston-Salem Traffic Lawyers is to provide quality legal services with integrity and respect for our clients and the community. In doing this, we enjoy and strive for an effective practice while recognizing that our principal goal is to fully serve our clients. Our firm is well-versed in North Carolina traffic law. It is a major area of practice for our law offices.
HISTORY
Winston-Salem Traffic Lawyers is part of a local practice which was established in 1992. From the firm's inception, it has been distinguished by its winning record, commitment to clients, and service to the community. The firm has experience in both North Carolina State and Federal Court and is well equipped to handle all claims. The main office is in Winston-Salem, NC and we also serve clients anywhere state through our attorney network. Contact us for a meeting in our office or we will gladly meet you at your home or any other convenient location.
---
The main office of Winston-Salem Traffic Lawyers serves Forsyth County. We also serve all of North Carolina through our attorney network. Contact us for a meeting in our office. We also gladly do consultations by phone.
If the court has suspended your driving privileges for a set period of time, and you need your driving license back sooner, be sure to contact our Forsyth County Traffic Attorneys.
We Are On Your Side and What We Discuss Is Strictly Confidential:
Each traffic violations consultation is confidential. Contact us today to discuss your situation. Fight that ticket or get started on getting lawfully back on the road. Click the button below to get started!