Need Help Finding North Carolina Law Services or Attorney?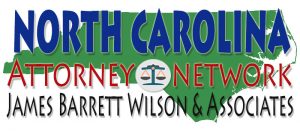 Lots of folks find a lawyer the same way they find a dentist or doctor- through the recommendation or a referral from a neighbor or friend. If you are looking online for a lawyer or attorney in North Carolina or North Carolina law services, chances are many of the websites you have come across on search engines are actually out-of-state legal referral services. Though they may appear to be local, these sites basically forward your queries as a "paid lead". Same with many law or legal service directories. Your legal need, or crisis, becomes something that is being monetized or sold. James Barrett Wilson and Associates are North Carolina attorneys. And we have no offices outside the state like all the large multi-state firms which inundate the returned results on Google, Yahoo, Bing and all the other search engines. Our North Carolina clients receive careful personal attention from our North Carolina attorneys.
---
Your Full-Service Law Firm in Winston-Salem, North Carolina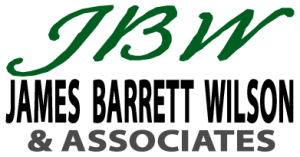 James Barrett Wilson and Associates: Are you in need of legal guidance or North Carolina Law Services? The Law Office of James Barrett Wilson and Associates in North Carolina has been distinguished by its winning record, commitment to clients, and service to the community. Our attorneys are well equipped to handle your claim. We provide open, honest answers to clients' legal questions and have earned a reputation for superior service. Contact us for a meeting in our office at a convenient time for you or consultation over the phone. Learn More!
---
Been Hurt in an Accident? The Attorney Network of North Carolina Personal Injury Covers the Entire State!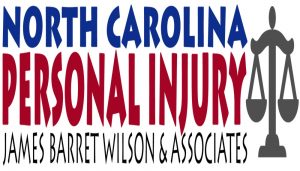 North Carolina Personal Injury: If you live in North Carolina and have been injured, you may want to explore your options for compensation. It is important to look for a North Carolina Personal Injury Law Firm which specifically handles personal injury law that protects the injured party or plaintiff. Not all attorneys do this. North Carolina Personal Injury specializes in representing plaintiffs in personal injury cases. Our goal is to help you determine who was responsible and to compel the responsible party to provide fair and just compensation for the losses sustained. If you or someone you know has been injured by the careless actions of another and you believe you have grounds for a personal injury suit, contact North Carolina Personal Injury to find out how we can help you preserve your rights. We are committed to helping you find a just resolution to your case, get the compensation you deserve to rebuild your life. Our attorney network serves the entire state. Learn More!
---
Thinking of a "Do-It-Yourself", "Online Form" or "Firearms Dealer" NFA Gun Trust? Know the Risks!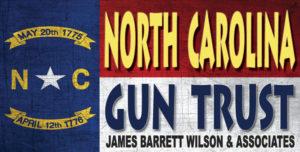 North Carolina Gun Trust: 80% of people who fill in blank forms to create legal documents of any kind do so incorrectly. Are you going to beat the odds? Are you willing to take the risks? Do not risk your firearms collection investment to inadequate and insufficient Out-of-State, Online Form, Dealer or Do-It-Yourself form legal documents. We have over twenty years of experience in handling gun possession cases, defending and advocating for gun owners. The right to keep and bear arms is the single most heavily regulated civil liberty we Americans possess. At The Law Offices of James Barrett Wilson and Associates, we devote a substantial portion of our practice to North Carolina Law Services firearms issues, and we can help you navigate the delicate and complicated process of NFA regulations. It is our practice to combine a thorough knowledge of current laws and personal commitment to serve the specialized needs of our clients. North Carolina Gun Trust has completed thousands of National Firearms Act Trusts. We have an attorney personally draft your NFA Gun Trust for your estate planning needs. And the North Carolina Gun Trust attorney network covers the entire state! Learn More!
---
Contact North Carolina Expungements to Discuss If Your Criminal Charges Can Be Expunged!

North Carolina Expungements: Your record is not automatically erased or expunged with the passage of time. Even if it took place decades ago, single conviction or arrest can make it difficult to rent an apartment, get a bank loan, find employment, attend college or participate in any number of other ordinary activities. Even if you were never found guilty, an arrest record still exists unless you move to expunge it. An individual who has been granted an expungement can, with a few exceptions, respond that he or she has no conviction when asked if they possess a criminal record. A successful expungement can improve the remainder of your adult life. To find out whether your record can be expunged, seek the advice of an expungement attorney at James Barrett Wilson and Associates. We are knowledgeable about North Carolina expungement guidelines and requirements. Our North Carolina Law Services attorney network serves the entire state. Learn More!
---
If you have any questions or are looking for a specific legal referral in North Carolina, please Contact Us!